Watch Live MCX, NSE & Forex Ask & Bid prices on Android & iPhones completely free.
Along with advanced charting, analysis, calls and ledger maintenance.
Download the app now.
Meet the most robust App for smartest Traders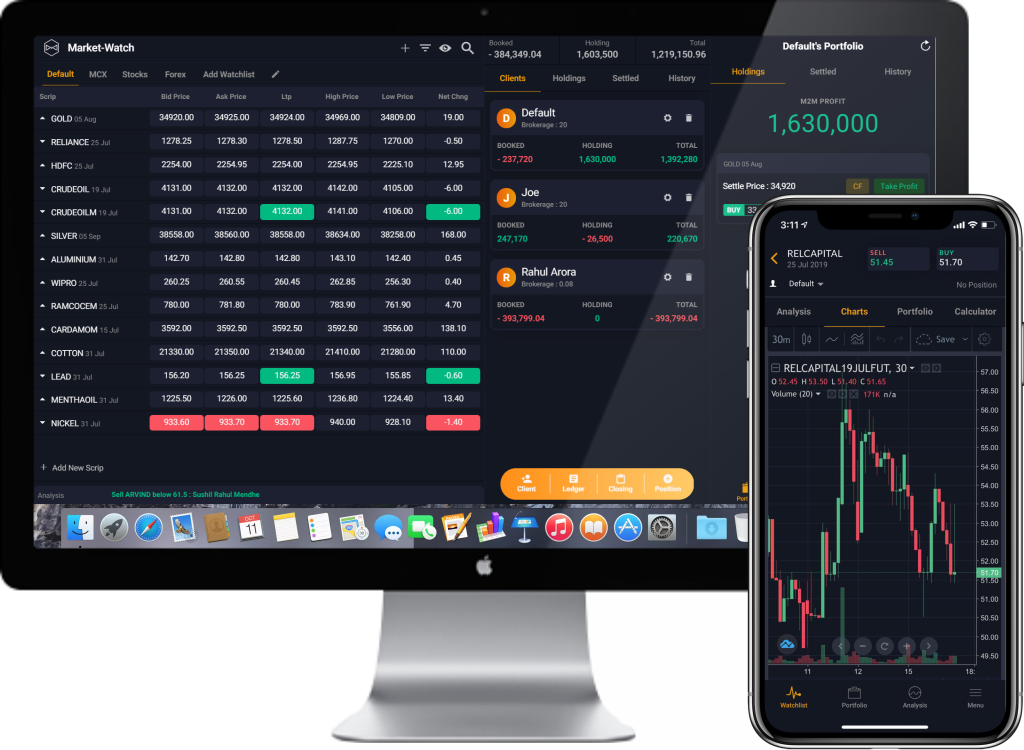 Analyze.
Strategize.
Stay Ahead,
Always.
Gold prices in the national capital declined Rs 1,317 to Rs 54,763 per 10 grams on Tuesday in line with a drop in international prices of the precious metal and a rupee appreciation, according to HDFC Securities. Silver also declined Rs 2,943 to Rs 73,600 per? Read...