Watch Live MCX, NSE & Forex Ask & Bid prices on Android & iPhones completely free.
Along with advanced charting, analysis, calls and ledger maintenance.
Download the app now.
Meet the most robust App for smartest Traders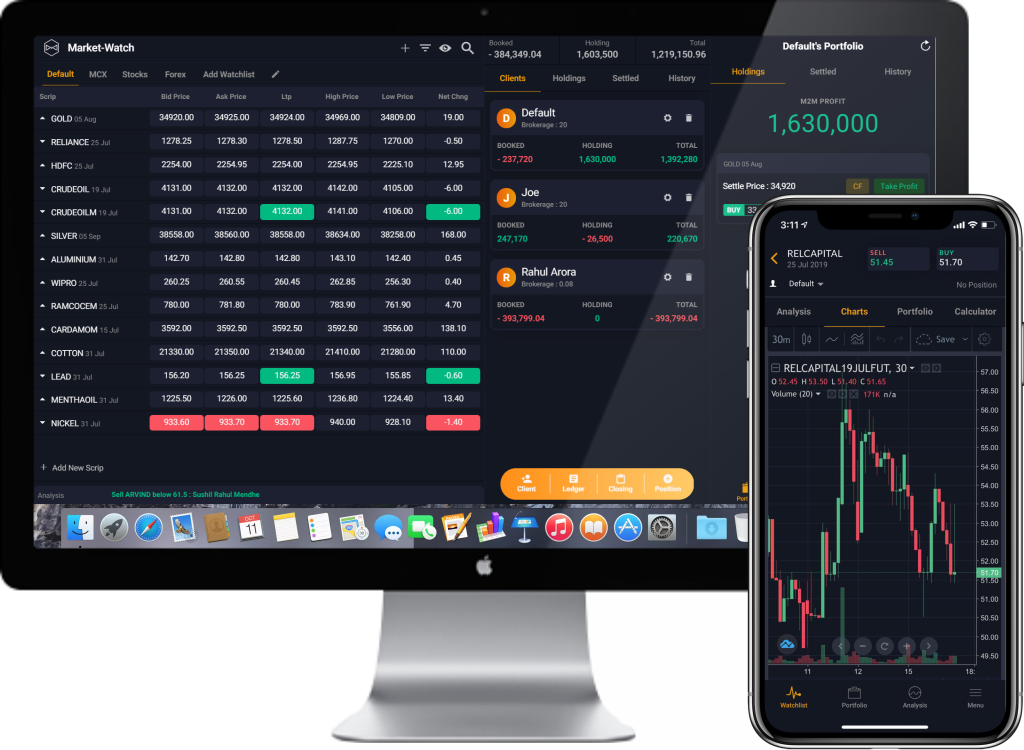 Analyze.
Strategize.
Stay Ahead,
Always.
Spot gold declined as much as 2% to a near three-week low of $1,872.19, resuming its free fall after a brief hiatus in early trade. It was down 1.1% to $1,889.59 by 0330 GMT, extending losses after a 6% plunge on Tuesday. U.S. gold futures slid 2.4% to $1,900. Read...