Watch Live MCX, NSE & Forex Ask & Bid prices on Android & iPhones completely free.
Along with advanced charting, analysis, calls and ledger maintenance.
Download the app now.
Meet the most robust App for smartest Traders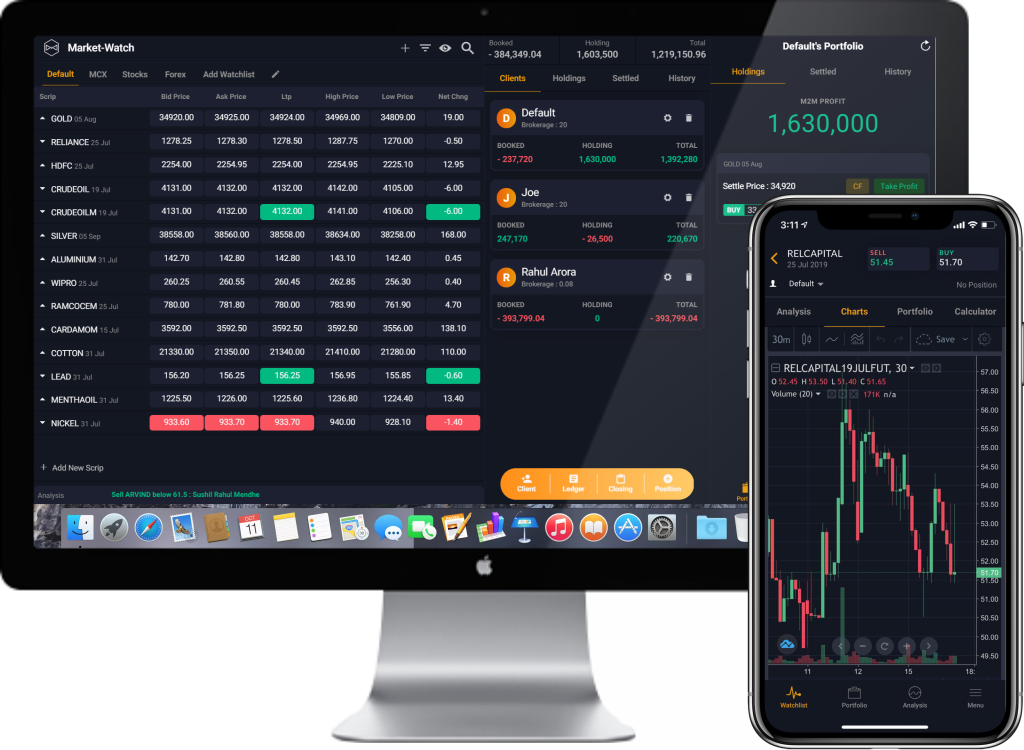 Analyze.
Strategize.
Stay Ahead,
Always.
The S&P 500 Index declined 1.9% while the Dow Jones Industrial Average and Russell 2000 sank at least 2.5%. Equity benchmarks dropped across the board, with cyclicals and small-caps taking the brunt of the selling. Read More reported by at NDTV...